South Hall, Ubi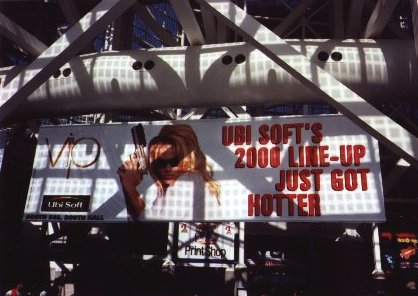 Ubi once again had quite a good place in the front banners, and after Rayman's big nose, ... Pamela.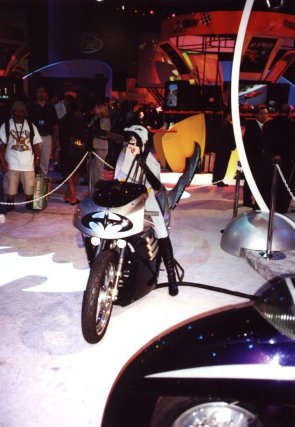 Batman all over the place once again, with the bikes, and another Catwoman, hopefully !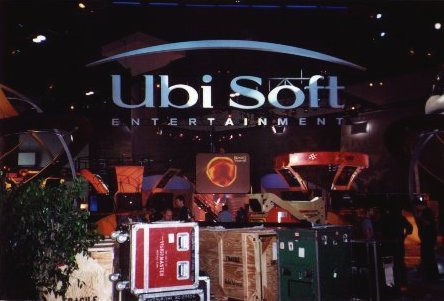 The Ubi booth the day before the show...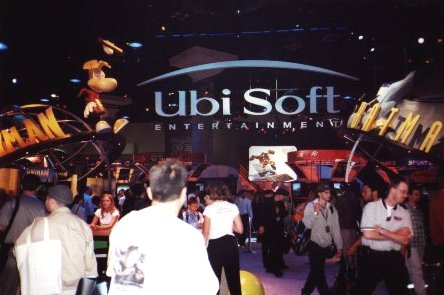 ...and during the storm !! A lot more people this year at the booth, with a clearer display, not to mention twice as many titles.



This time he's flying !!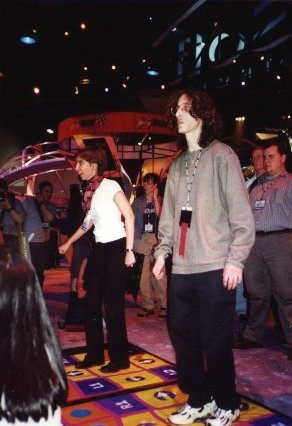 The main attraction was Jungle Book and the dance pad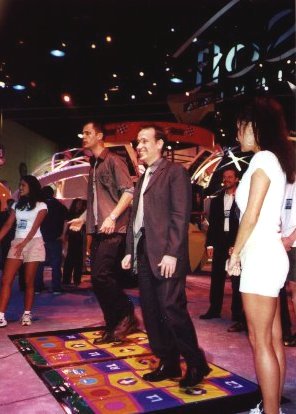 on which even Westka had a go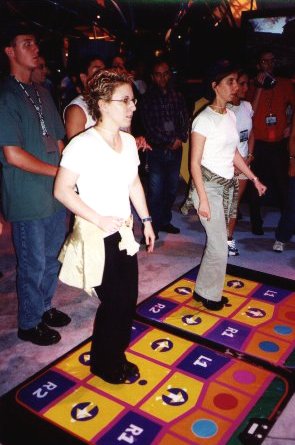 Caroline and Valérie in competition.
I need to stress that Valérie didnt spend the whole show dancing !!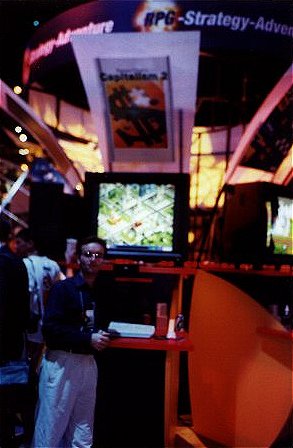 A blurred photo in front of Capitalism 2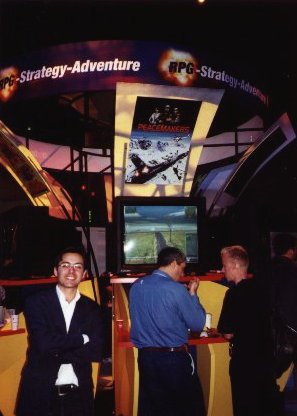 and the guy who took the picture, Raphaël, in front of Peacemakers