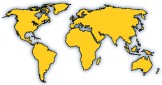 Attractions
All great and original booths attractions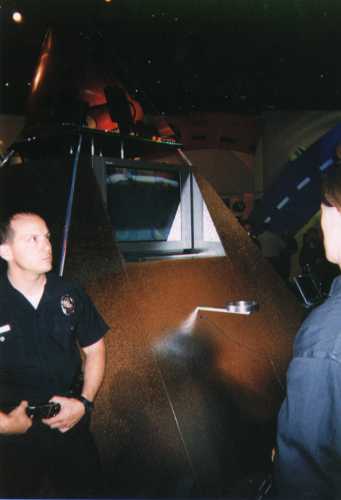 A little pyramide in front of the Sony booth, four screens that were only showing the technical demos of the Playstation 2 that by now anyone had seen, nothing really spectacular. The most notable point : the two cops guarding the pyramid (also circled by a cord).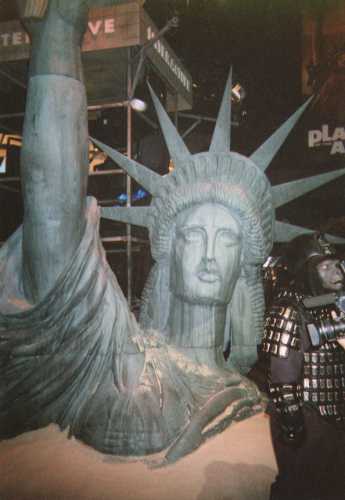 A lot of attractions at Fox, the least not being the Statue of Liberty down in the sand...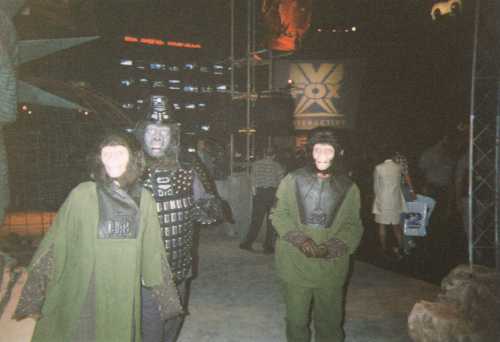 ...guarded by the apes from the movies from the very same movie, even better than real...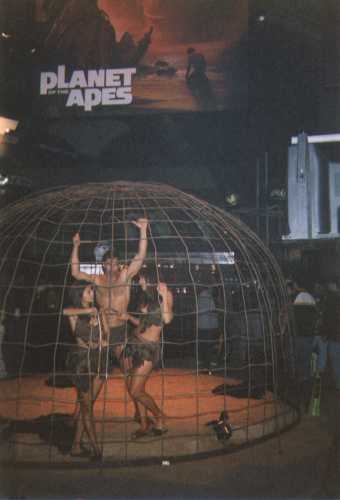 ...and behind which was also the prison from the movie, with some prisoners speaking about the Dow Jones.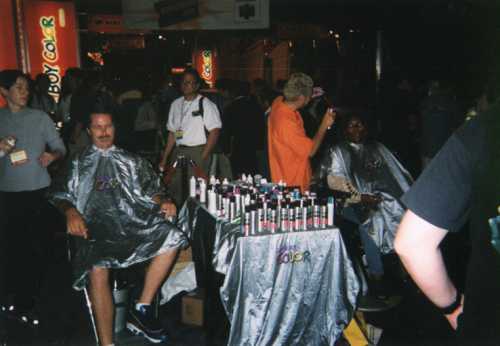 Quite original in the center of the Nintendo booth, this free hair dying offering, with especially unbeliveable colors !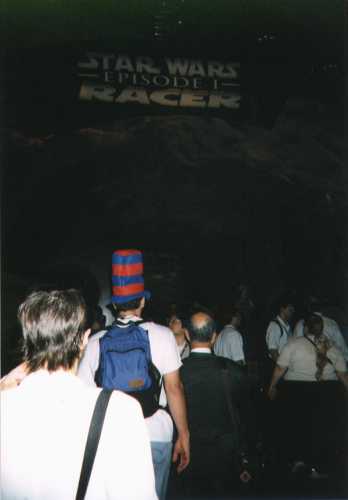 And a few meters later, the best game of the show, Ep1 Racer, with a good fifteen miles under a cave, four linked giant screens. At the entrance of the cave, the main characters were welcoming newcomers.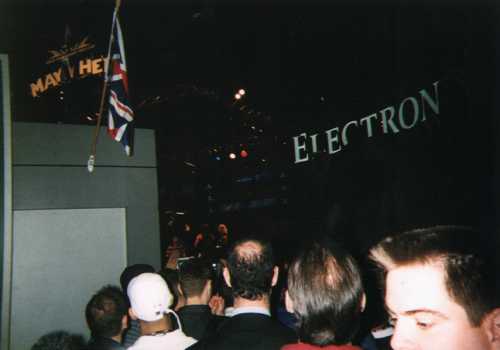 Very big attraction on the first day of the EA booth : catch ! Almost not possible to get any closer, on the ring two wrestlers start a game, and then do it for real on the ring, with everyone cheering !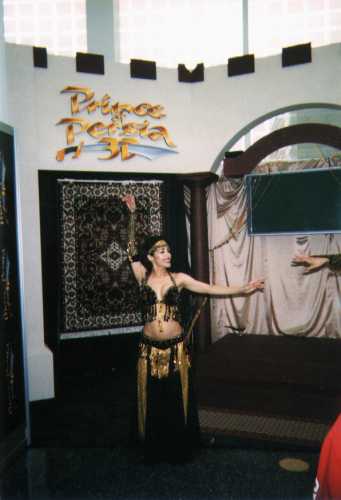 The Prince of Persia 3 booth was lost on one side of the building, but they ensured noone was missing it !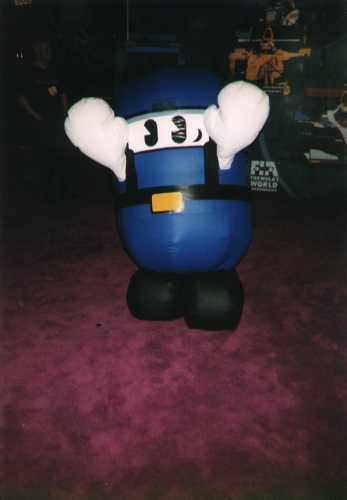 Around the real lot of characters woalkign around, this one is out of a game named something-Buddies, and seemed the most amusing, especially walking like a duck.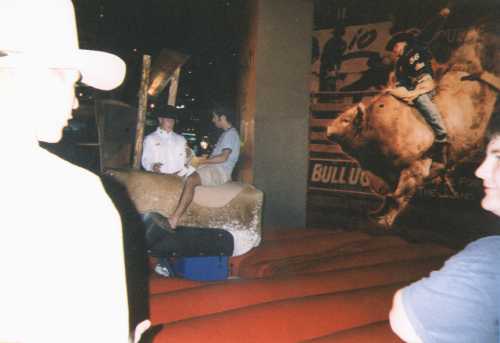 For the game Profesionnal Bull Rider, big bucks was showing, a large inflatable bed, and the realtime 3D simulation, with kind a force feedback !