Here are nearly 200 shots taken around Manhattan at the end of may 2002. This is the first real trip to America I took, and with my mum, as LA and the E3 are more a gigantic show and some streets around than a true visit. With 8 days to roam around in the Big Apple, there was plenty of time to have a look around this time.

Photos are arranged in series linked to a different place of Manhattan. This island, populated by one and a half million people, is the center of the city and usually sums up the whole city completely. However, the other boroughs should not be forgotten : the Bronx, Queens, Brooklyn and Staten Island.

Here is our program over 8 days, or how to pack a complete visit :
thursday : arrival, Central Park
friday : circle line cruise, 42nd Street, Midtown, UN building, Intrepid museum
saturday : Greenwich village, Fifth avenue, Blue note
sunday : Empire State, Rose Center and Natural History museum, Spiderman
monday : Chinatown, Little Italy, Guggenheim
tuesday : lower Manhattan, Brooklyn
wednesday : Central park bike ride, Met museum
thursday : departure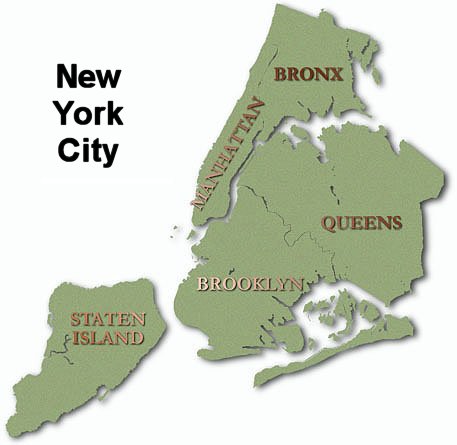 Manhattan has been thought in 1811 with a typical american grid of avenues (going north-south) and streets (west-east). Its not so simple below Houston Street, but the change is welcome. However impressive the perspectives at each street corner could be, its nice to find some changes here and there. Quite a famous difference is Broadway, cutting the island diagonally. Any crossing between an avenue and Broadway is home to a fabulous Square : Columbus Circle, Times Square, Herald Square, Madison Square, Union Square...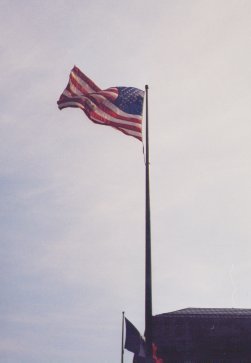 What do I note about New York ? Its a really great and impressive city, right now the only other I'd gladly live in apart from Paris. What is most remarkable is the jungle-like variety of the architecture of buildings, a true shock for a Hausmanian fed parisian. Here nothing is alike from building to building. Everything goes way up, too, but its not as oppressive as in Hong Kong. The streets are quite small, but during the week I was there, no real jam was noticeable, and not that many honking around. However, the city smells of car oil and fumes, just as Honk Kong smells of drying fish, and Paris smells of trash cans and dog poo.

I was also impressed by the calm and niceness of New Yorkers. They might have been calmed down by the terrorists attacks, but I witnessed few yellings, no aggressivity. It must also be said that the former mayor, Giuliani, based his policy on removing poors and homeless from the streets by the police. I witnessed that directly. America, land of the free and the brave, leaves the poor behind on the track. Oh, another very frightening sight is that around 1 in 5 or 6 new yorkers are totally fat. Not only overweight, but really obese.

Besides buildings and people, it was strange to note that a large part of the city, not only the WTC site, is under construction of refurbishing. It seems the city is ever-changing, a real weirdness for us europeans and our centuries-old cities. The subway, although cheap, is completely lagging behind others, too. The public service here is not at its best.





And what's impressive, of course, is the plethora of theaters, stage shows, movie resorts and so on. Broadway did get its name from the blue. Spiderman was already out in the US, but not such a treat :p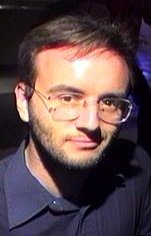 Dib says "funky"